As a trained graphic designer I'm observing the subject from different angles and choose the appropriate style.
My passion is architecture, advertising illustrators of the 1970s, sci-fi, international politics, and playing with Lego.
---
Illustrations and graphic design of books by Salman Rushdie: The Golden House, Quijote, Languages of Truth.
Electromobility; Czechoslovak Divorce, for E-conomia Events.
Illustration for re-knihy project.
Crossroads for Ukrainian moms with kids seeking refuge.
---
Event by reSite, a global platform connecting people and ideas to improve the urban environment.
---
Illustration proposal for Netflix's DARK series campaign in Berlin. Nice training in portrait illustration, though.
---
PORSCHE, Wall installation in HQ. Art-direction by Nicole Erkens, Optimist.
The artwork consist of four regional maps with 34 landmark icons and a lot of city maps.
---
A Tea with Tchaikovsky. Illustration for an event in cultural space Atrium in Prague.
---
---
Brush illustrations, editorials.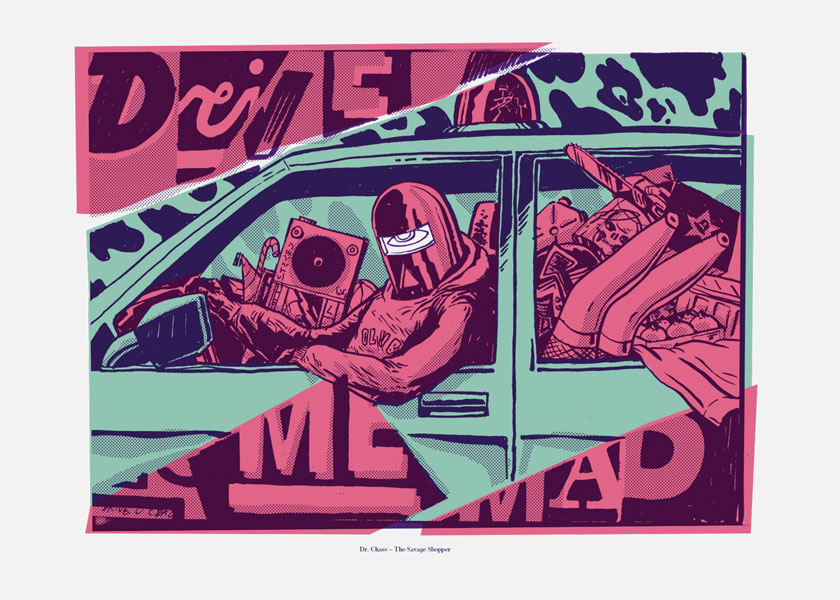 ---
Illustrations & graphic design of the book "Made in Japan; essays about japanese pop culture" → Take a look at the full project

Limited edition of a book for the World Yoyo Championship in Prague called YOYEUR. The publication itself is the dock for a unique type of Yoyo made for this occasion only. Take a look at the complete project.
---
Various book cover illustrations, together with graphic design.
'Nomads' was an exhibition about contemporary nomads. People who constantly travel, migrants, holidaymakers. Illustration and graphic design.